Smart Work | Assessments offers a powerful way to visualize and explore team interaction. With our technology, you can compare, combine, and target employees based on their inherent traits to create a stronger workforce.
Forecast team dynamics with our basic team comparison reports. Upgrade to our TeamPOPTM technology platform for a powerful on-line tool to understand how to coach or build a team based on their personality traits.
Gives managers actionable recommendations for coaching and mentoring individual members of a team, as well as the whole team
Reduces friction and toxicity by helping peers understand each other's perspectives
Accelerates collaboration on remote-work teams, enabling businesses to achieve their goals faster
Improves retention by proactively managing costly, time-wasting "personality conflicts" with managers and coworkers
Increases employee engagement and effectiveness, by aligning each team member with their "best fit" role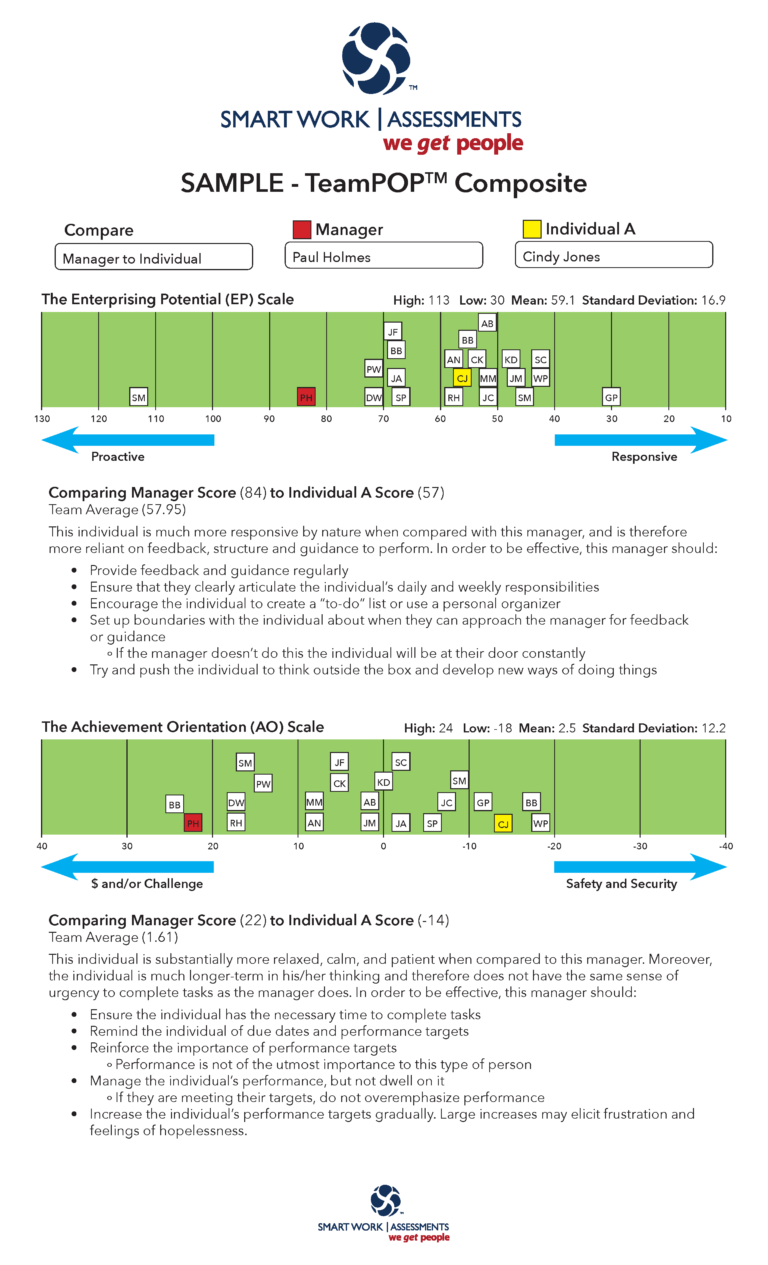 Bottom line: Because Smart Work's POP™ Assessments are based on normative science, we can provide your organization with an unmatched ability to visually compare job candidates and current employees, enabling you to optimize your workforce.