Find the Perfect Job Fit for New Grads and Transitioning Talent
Most of our assessments are designed for determining a candidate's fit for a specific position. But if you're hiring candidates who may be a strong fit for more than one opening, such as recent graduates or applicants transitioning from another industry, you need a tool that can help you determine the best job for these candidates at your organization.
CareerChoiceGPS™ is a career pathing assessment that delivers statistically calibrated insights about candidates starting a new career. Leveraging the normative science that powers all Smart Work Assessments, CareerChoiceGPS™ compares an applicant's inherent traits and key learned behaviors to the empirical performance ratings of successful professionals in dozens of fields, generating a predictive fit score for more than 60 career families.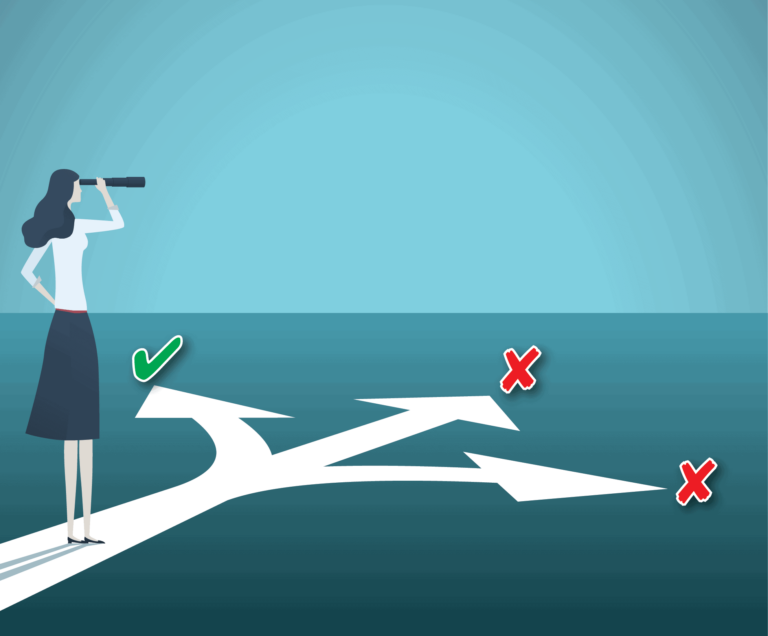 CareerChoiceGPS™ is an ideal technology for recruiting and placing recent high school and college graduates. For companies that routinely hire new grads in multiple areas, CareerChoiceGPS™ can help you determine which pathway is best suited for each prospective candidate.
CareerChoiceGPS™ can also help place veterans, athletes, and professionals making a career transition—anyone whose experience and strengths might make them a fit for more than one available job.
CareerChoiceGPS™ is an excellent option for providing an inexpensive but highly useful outplacement tool for incumbents transitioning within or outside the company.
Bottom line: Smart Work's CareerChoiceGPS™ takes the guesswork out of career pathing, providing a statistically predictive way to match emerging and transitioning talent to their best-fit jobs at your company.