Stengths-Based Coaching Builds High Performers
Smart Work | Assessments provides insights into what makes people tick. Our profiles include measures of how much structure candidates require, their desired level of feedback, and their learned communication styles. When you know how new employees learn, what kinds of feedback they need, and what motivates them to take initiative, you can train them using approaches and mentors guaranteed to be effective at bringing them up to speed quickly.
Our assessments include tailored coaching recommendations for every trait and behavior we measure. This means that trainers, supervisors, and managers can support and develop their associates in ways that are personally meaningful for each employee—not only at the time of hire, but throughout the employee's tenure.
Managers and team leads can depend on the actionable insights generated by Smart Work | Assessments to build highly effective teams made up of peers whose personalities complement each other. With the right people working together, your business can achieve more—faster.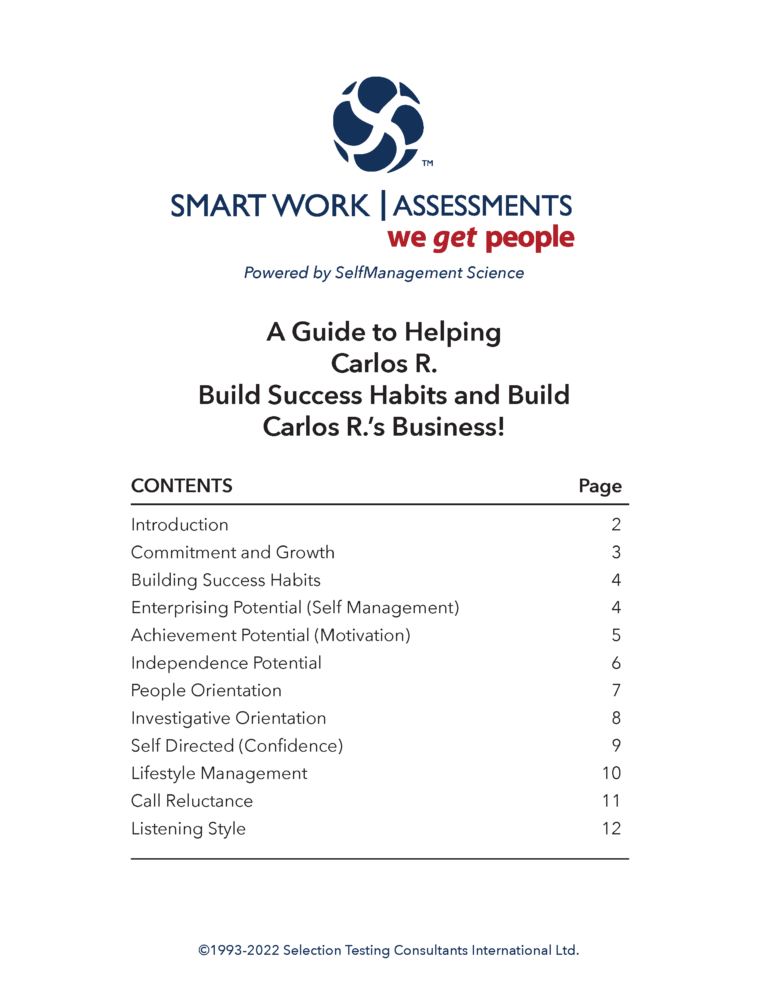 Bottom line: Using the psychometric data and personalized coaching recommendations included in every Smart Work Assessment, companies can reduce training costs and help new associates perform better, faster.