Slide 1
Powered by Self-Management Science
• Measure Potential
• Match Talent to Role
• Maximize Culture
Slide 1
Powered by Self-Management Science
• Measure Potential
• Match Talent to Role
• Maximize Culture
You need a powerful, predictive system for hiring candidates who are a match to the requirements of your particular jobs, teams, and company. Smart Work | Assessments deliver exactly that. Our solutions help you understand your workforce and culture so that you can hire more top performers and create a culture of engagement and empowerment.
As the master U.S. distributor for SMG's  Predictor of Potential™ (aka POP) psychometric assessments, we help organizations leverage the power of BIG DATA, along with key insights from organizational psychologists and statisticians, to boost productivity, slash turnover, and achieve organizational goals with confidence.
Completed Assessments Usable for Comparison
Companies Use POP Assessments
AT A GLANCE - Smart Work's POP™ Assessments Are:
EEO Compliant in Selection and Development
Scalable forBusinesses of Any Size
Statistically Predictive for Selection & Throughout the Employee Lifecycle
Like most companies, you probably rely on résumés, interviews, and gut instinct to drive your hiring process. But validated psychometric assessments are proven to have the greatest predictive power!
Don't guess—assess!
Use our POP™ (Predictor of Potential) Assessments to measure what matters most: self-management potential, reliably predicted by hard-wired personality traits.
In Search of the Golden Eagle
So how can you find these Golden Eagles—the self-managed high performers you  desperately need?
Our POP™ Assessments gauge potential and predict performance by measuring the #1 competency of successful professionals—self-management. This is an individual's ability and willingness to take initiative and achieve goals with minimal outside influence. Self-management can be used to predict an individual's performance potential for a specific job role, on a particular team, and within a specific company culture with up to 99.5% probability.
Self-management science has consistently found that individual performance potential is determined by three interconnected factors:

People attain and sustain high performance when they can fully utilize their Talent while investing their Effort in something they care about, working in a comfortable, supportive Culture.
Predictive Power of Personality - Your DNA
POP™ assessments measure 7 hard-wired personality traits that everyone expresses to a greater or lesser degree. Together, these traits reflect an individual's baseline potential (talent) and their attitudes and beliefs (habits), as well as personality dimensions that can predict alignment with a manager, team, or culture. 
Not all assessment tools are created equal. Unlike others, Smart Work's POP™ Assessments measure inherent traits and learned behaviors that remain consistent over time. As a result, our assessments can be used to develop employee potential and improve performance throughout an employees' tenure.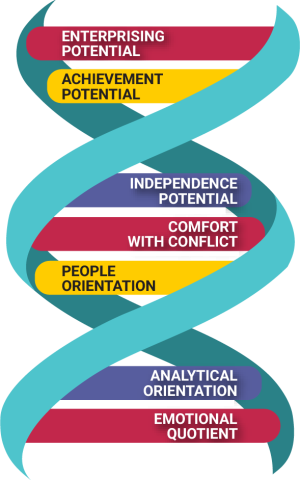 Use our POP™ Assessments across your organization to match individuals with the opportunities for which they are naturally suited for success, based on patterns of personality strengths.
Smart Work's POP™ Assessments simplify your screening and selection processes. The intuitive green/yellow/red coding graphically paints a picture of the desired traits for a given role. Compare the numbers to make the ideal match.  
We call this matching process "finding the FIT." And nobody predicts fit better than Smart Work | Assessments!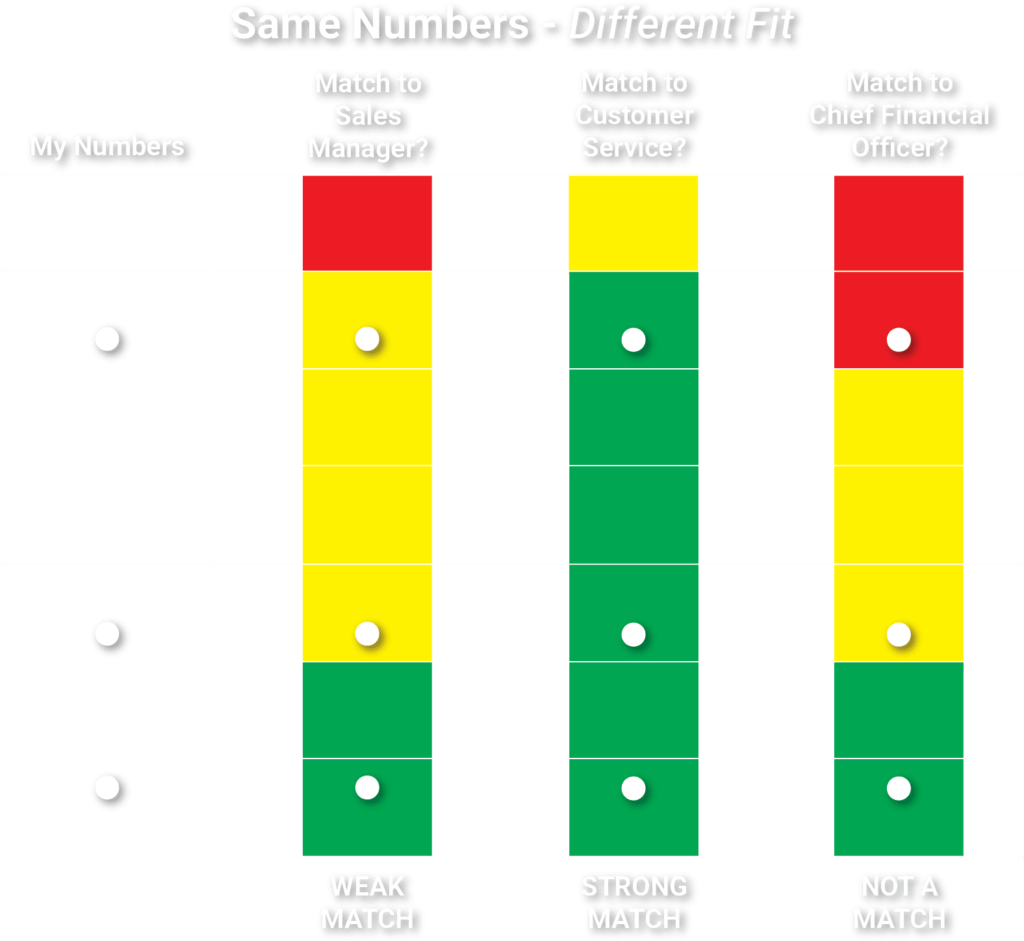 Because POP™ Assessments allow you to compare and contrast your team members, you now have objective insights into group dynamics and culture fit. Use results from our many POP™ Assessment options, along with our targeted team-building tools to:
Leverage complementary strengths
Diagnose and address interpersonal conflicts
Distinguish which workers will thrive and which will fail when working remotely
Provide strengths-based coaching to individuals and teams
Match your coaching style to your team's personality types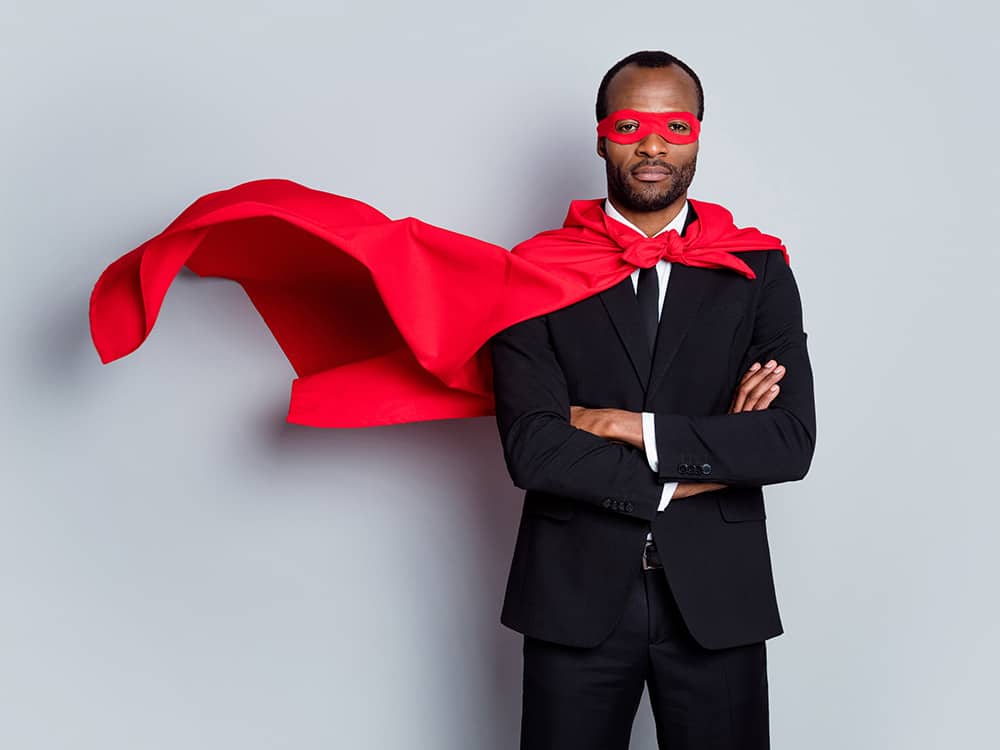 For Smart Hiring, Choose Smart Work | Assessments
Bottom line: Companies that integrate Smart Work's POP™ Assessments into their hiring process have seen more than a 150% increase in performance and lower costs.
Organizations Where POP Assessments Have Made a Difference